Ivory Coast Embassy Officers Visit
Release time 2017-01-07 09:56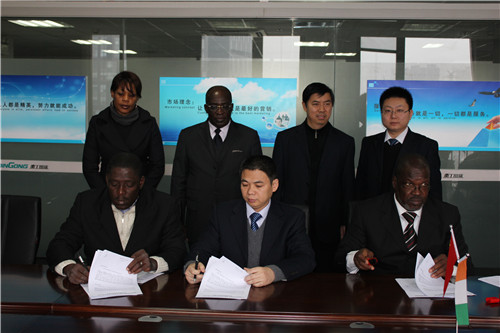 Chairman David Qin is signing cooperative agreement with members of Ivory Coast Embassy in 2011.
The agreement includes 5 aspects like agriculture,construction,finance,trade and logistics.
Cote d'Ivoire is the headquarters of the West African community, its port Abijian is the biggest container port in western Africa.Ivory Coast Embassy officer welcome our group to invest in Ivory Coast ,and the president Mr Ouattara of Cote d'Ivoire will visit Beijing in Dec,Mr David Qin will be invited to attend the forum as VIP guest.